M. Paul-Hervé Paquet has just sent me these photos to show the curved stair he has just build using the laminated layers  technique that I explained in my Building a curved central cut string article.
***********
Dear Ness,
Thanks to your advice I've just finished this stair with a central cut string using your laminated layer technique.
Here are some photos :
The string is veneered in solid ash and the steps are movila pin.
I used 18mm horizontal laminates for the curved portion and solid 20cm x20xm laminated beam for the straight part.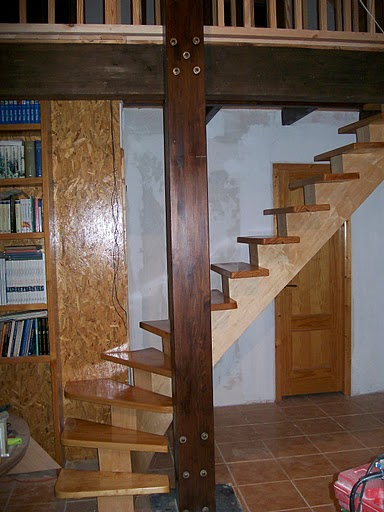 I calculated and drew the plan full size on 4mm ply that once cut to shape was used as the template for the laminates and steps.
Best regards
Paul-Hervé Paquet