It's fantastic to hear from customers who are getting the very best out of our software, really maxing out the features available to them.
Kerfworks, one of our UK customers, has sent us three of their favourite projects – a kitchen, a bedroom wardrobe and a bunk bed – all made exclusively in PolyBoard.
The modern clean aesthetic of their work is underpinned by a deep knowledge of the software and an imaginative application of its design power.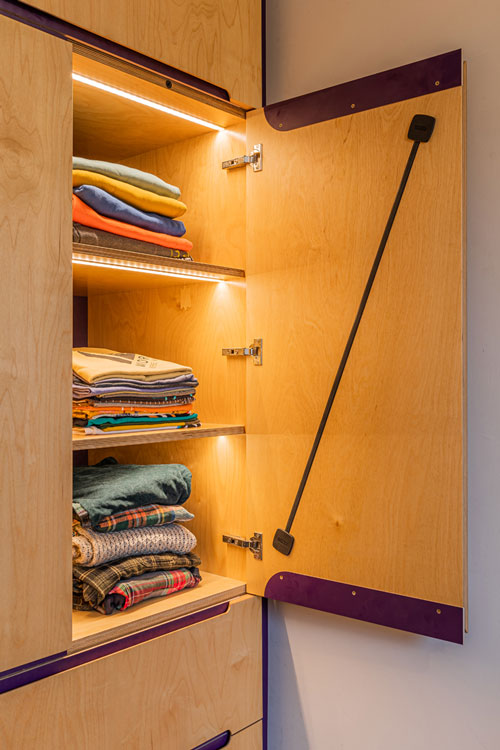 Streamlined production in the workshop
The team at Kerfworks have developed an efficient workflow using:
Polyboard Pro PP software for cabinet design
OptiNest Pro software for parts nesting
VCarve Pro CAM software for integration with their machine and additional carving, engraving and signage features
Nesting CNC router (supplied by our partners Powell CNC) that cuts and machines their parts in a single operation (as compared with a point to point machine)
Note: VCarve includes a nesting feature so OptiNest is optional, but crucially OptiNest unlike VCarve offers label printing, enhanced optimisation, grain management and stock/off cut management.
They also utilise VCarve's panel flip feature and PolyBoard's face codes to efficiently manage two face machining on their CNC.
Project showcase
Bunk beds with fitted storage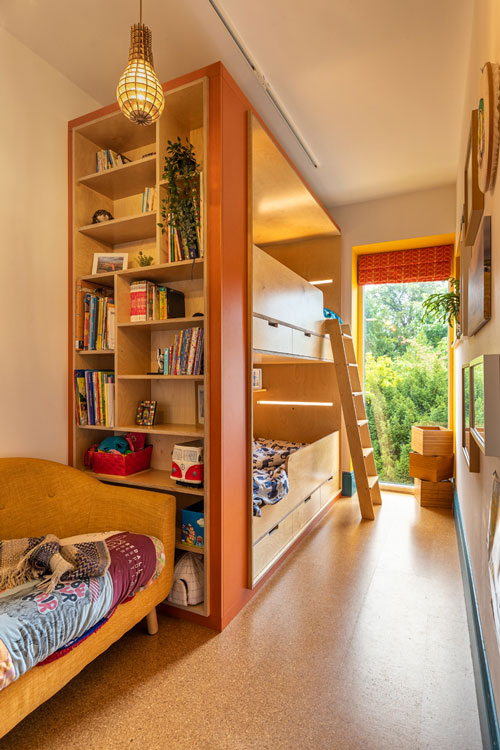 Kitchen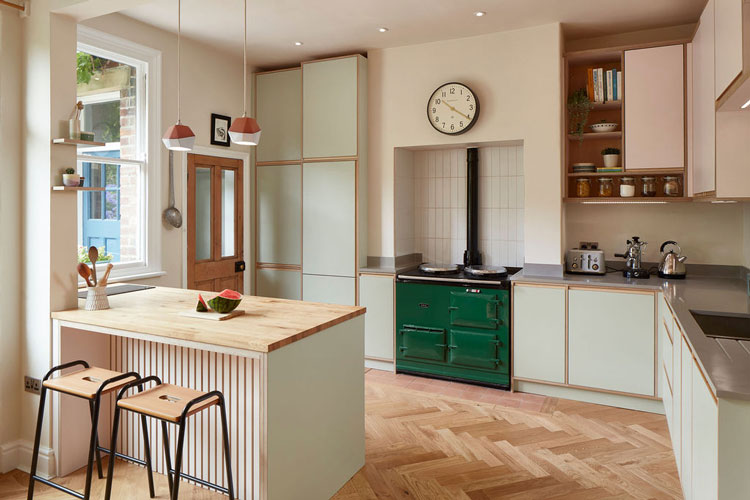 Bedroom wardrobe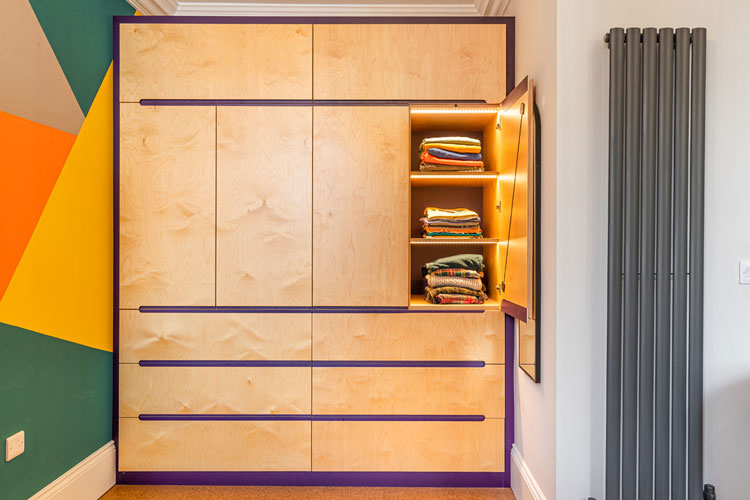 Panel design tips
PolyBoard includes a range of advanced panel design features, many of which are located in the Structures menu. Kerfworks has applied these extensively.
Here inner tooling commands have been used to create drawer handle cutouts. This example comes from the wardrobe project: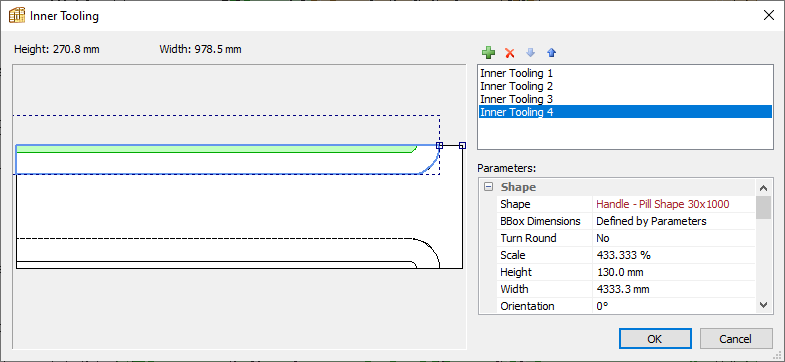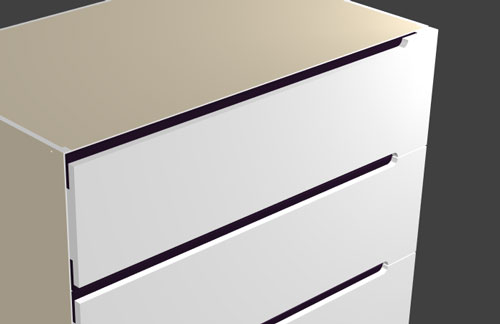 The surface split command breaks a single panel into multiple sub panels. It's been used in the design below to create a slatted base with mortise and tenon connections.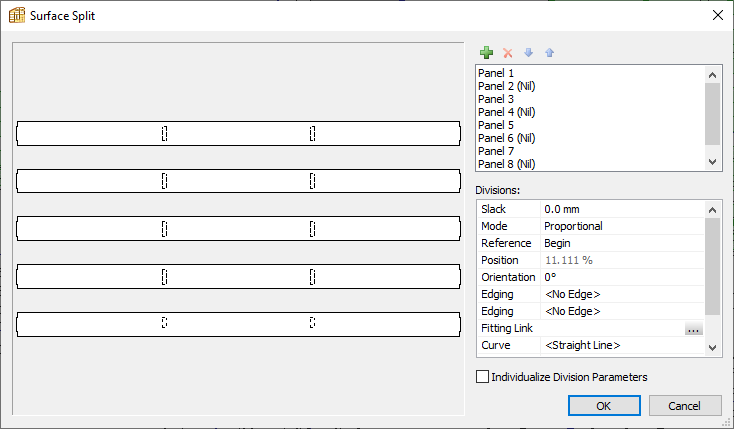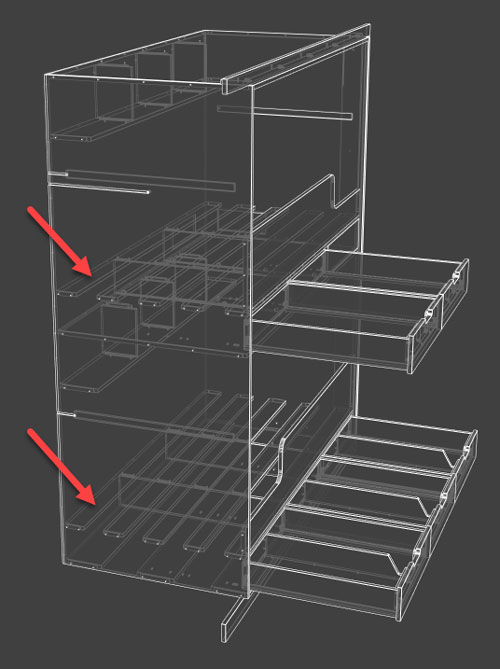 Inner toolings can cut completely through a panel or partially as shown below to create pockets for cable guides and lighting, and grooves for the bed bases. This is the side panel of the same bunk bed project: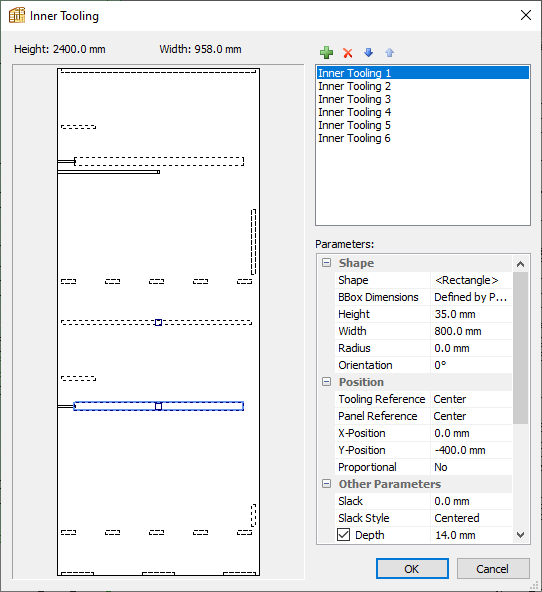 And here we've highlighted another inner tooling for shaping cutouts, also from the bunk bed, to create the under bed drawer partitions: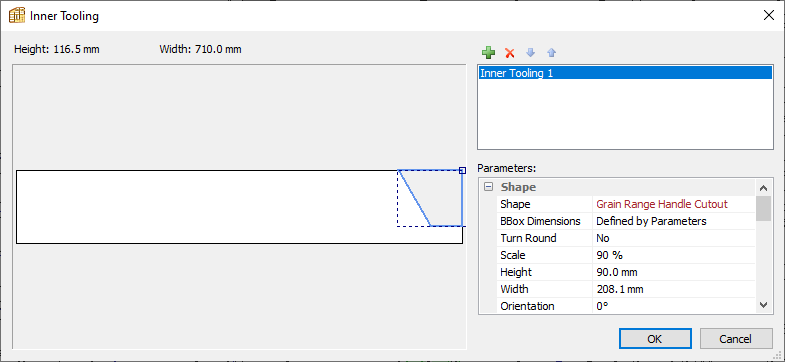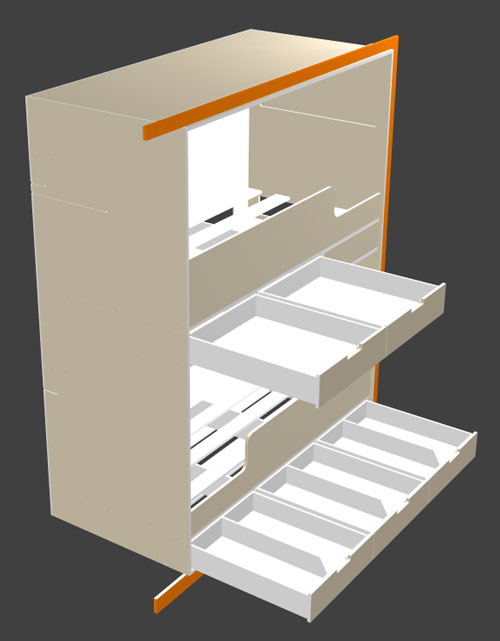 Any tooling shape can be created using PolyBoard's editor or imported as a DXF file from a CAD programme.
Benefits of this production set up
The design elements we've highlighted can be saved to PolyBoard's Quick Design libraries for future use.
And because the software is parametric you can resize the overall model dimensions and all parts will resize automatically, with instant access to the cabinet cut list, plans and CNC files. It's just as easy to swap drawers for doors or shelves as well.
As you build up a library of models for reuse, the design to manufacturing process becomes incredibly fast but still very accurate.
Joss Redfern, one of the co-founders of the business, had this to say about the software…
We have been using PolyBoard and OptiNest as our only design package for nearly 4 years.

It was a complete game changer in the speed of our design process and has really allowed us to make the most of our CNC machine.

We have done everything on it from small simple single sheet projects to larger multi-room projects requiring over 200 sheets of wood and it has been fantastic for both of them.

We love it. Thanks!
Thank you Joss and Kerfworks for sharing your experience.
The flexibility of PolyBoard allows highly customised set ups without being restricted too much inside boundaries fixed by a software solution. This allows you to create a broad range of designs and tackle almost any challenge.
PolyBoard in turn integrates with all CAM software to run your CNC, with the addition of OptiNest if you require nesting optimisation.
Project support for your team
If you're using PolyBoard in your own business and would like to discuss how to get the most out of the software, we offer a structured training programme and support on specific design projects
If you're planning to use our software with your CNC machine, we can arrange a session with our technical team to discuss the best integration and workflow
Finally, don't forget that our technicians are available for online demonstrations of all our design and manufacturing solutions, please get in touch to set that up
Ring or message us here for more details or to arrange a session with our team.