As well as producing manufacturing output, it's possible to export 3D designs from PolyBoard to a rendering package or to a CAD software if you need to further manage your models in a complex environment.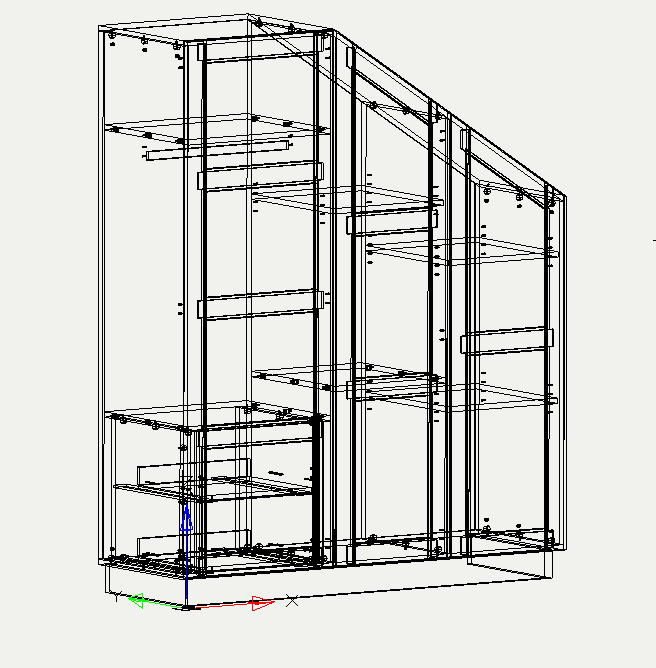 Export options are available from the File menu:
The 3D output options available are:
The 3D export can be of an individual cabinet or an entire multi cabinet room layout, depending on whether you export from within Cabinet mode or Project mode.
Possible uses
Export a project to a photorealistic rendering package like KeyShot or pCon.planner.
The 3DS file which is widely accepted by these packages includes PolyBoard's material textures (unlike the 3D DXF output).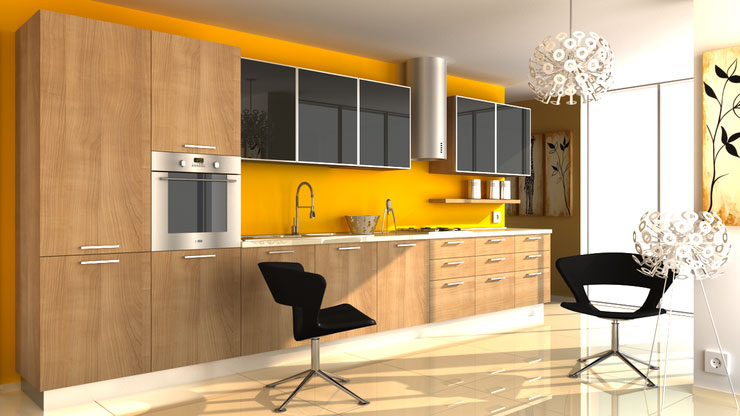 You may also wish to integrate PolyBoard models into an existing room layout.
This simple SketchUp example includes two PolyBoard cabinets placed beneath a staircase (which incidentally was designed by our stair software StairDesigner).