PolyBoard Essentials: Previous
Use PolyBoard to its full potential
Here are some reminders on how to get the most out of PolyBoard.
Utilise manufacturing methods
PolyBoard allows you to set up a cabinet and for that specific cabinet set up the hardware, the material, the panel assembly configuration, drawer and door construction details, edging and lots more.
However, building your preferences into PolyBoard's manufacturing methods allows you to work much faster, and importantly error free.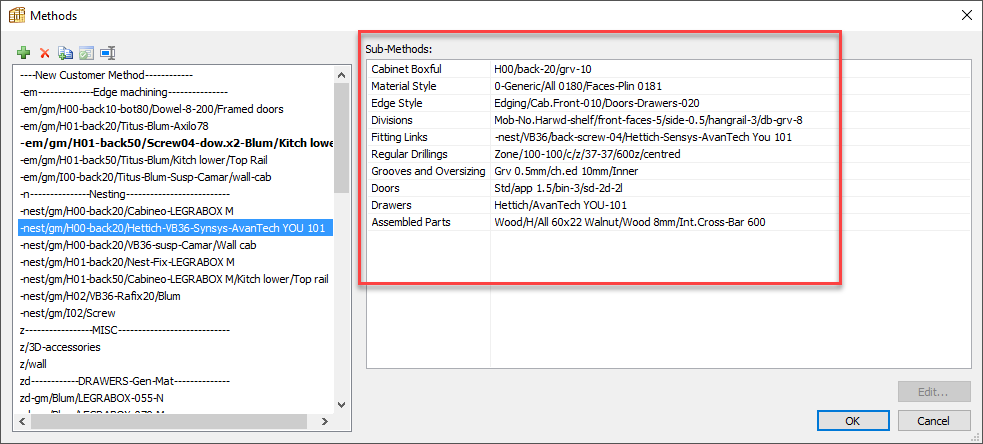 All you need to do is set up the basic cabinet dimensions, and add your components like doors, drawers, shelves and so on. Then simply apply your preferred manufacturing method and you are ready to output the manufacturing files.
Model library
Build a library of models and work even faster.
Let's say you specialise in kitchens. Set up and save all your base, wall and specialist units. Then for a new project create the room layout in Project mode and drag in your units.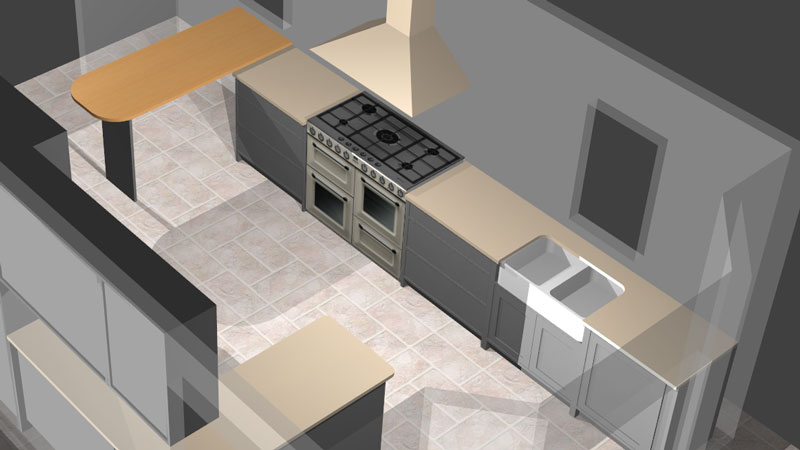 All you need to do is resize to fit. Because PolyBoard is parametric rather than drawing based, all the parts of your units will resize automatically.
Off-the-shelf and bulk manufacture
If you work with standard cabinets, load them into Catalogue mode, resize if required, set the quantity and manufacturing method, and immediately access the grouped output for the entire order.

Flexibility as your business grows
Non CNC production
PolyBoard Pro
A great option to design fast and output your cut list and plans, plus 3D renders for customer presentations and full costs to produce accurate quotes.
PolyBoard Pro and OptiCut
Save material and work even faster.
Seamlessly send PolyBoard's cutting list to OptiCut to generate an optimised cutting map with cutting sequence details.
CNC production
Our software integrates very well with CNC production.
It's also easy to upgrade PolyBoard Pro to Pro PP when it's the right time to make the move for your business.
PolyBoard Pro PP, OptiNest and CNC
Nesting CNC production is often the best option for custom woodwork businesses.
Design in PolyBoard, nest in OptiNest and output to your nesting CNC software.
It's also possible to use PolyBoard's multiple post processor feature to send filtered output to other machines such as a vertical drilling CNC.
PolyBoard Pro PP, OptiCut and CNC

If you prefer to use a point to point (part by part) CNC, this will also integrate with PolyBoard Pro PP.
Optionally send PolyBoard's cutting list to OptiCut to efficiently cut your parts before placing them on the CNC.
Further information on your CNC options
Please contact us if you would like a member of our technical team to discuss these different options and what might work best for you.
More details:
Point to point versus nesting CNC machines
Next steps and further resources
Help Centre
Go to our Help Centre for more resources.
Here are links to the PolyBoard specific categories in the Help Centre:
Training
We can help you get started fast, and work with you to set up your libraries and manufacturing methods.
Details of training packs can be found here
Support forum and screen share sessions
All orders include Premium Support which gives you access to technical advice on the forum and via screen share sessions if required.
Test PolyBoard for yourself
All design features are included in the free version
And any design you create will still be available in the fully activated version of the software
To start your first design, register for free here then go to the PolyBoard download page to install the software and its Quick Design libraries
Free online software demos
Schedule a session with a member of our technical team to see the software in action, and cover any queries you have.
More information
Please call us or use our contact form to discuss your requirements and set up a demo.
Click here for our contact details
Thank you for reading, and we hope you enjoy using PolyBoard!
PolyBoard Essentials: Previous