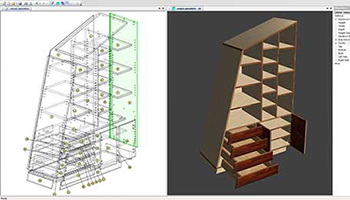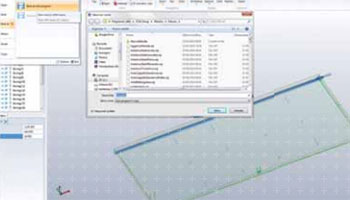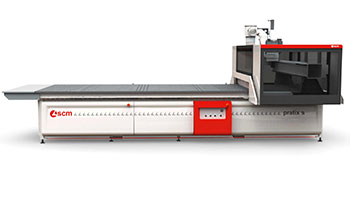 Design in PolyBoard, output native .xxl files for Xilog complete with full hardware and assembly details ready to machine.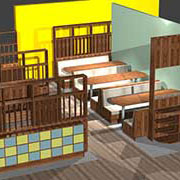 I found this workflow amazingly user friendly and great to pass all the manufacturing information down through production with ease, the visual aspects of both PolyBoard and OptiNest meant spotting mistakes before they could even happen.

Dean Price, Tees Tech Joinery
(PolyBoard Pro PP + OptiNest + SCM CNCs)
It couldn't be easier
PolyBoard Pro PP's post processor range includes one specifically built for SCM / Morbidelli machines.
This means the PolyBoard design software itself will output Xilog's .xxl files. Load them into Xilog already pre-configured for fast and error free generation of the machine code.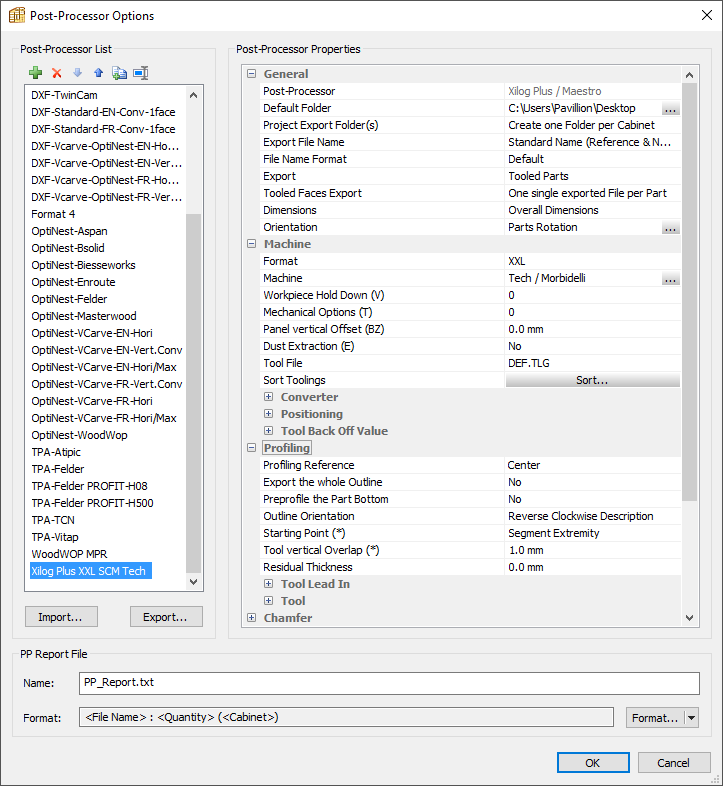 From completed design to machining your parts in a matter of minutes!
Our software is highly configurable to exactly how you like to work. Variables include the speed of rotation and feed, number of tools, and drill bank management.
Manufacture even faster
If you are using a pod and rail CNC, where you machine one part at a time, you will be cutting each part from a sheet material beforehand. Make sure you're not wasting time and money and make sure you're optimising your cut list. We offer OptiCut which links up seamlessly with PolyBoard to do just that.
OptiCut takes PolyBoard cut list and automatically generates a sequenced cutting map to reduce to a minimum saw cutting time and material waste. OptiCut works with both manual saws and automatically with CNC saws.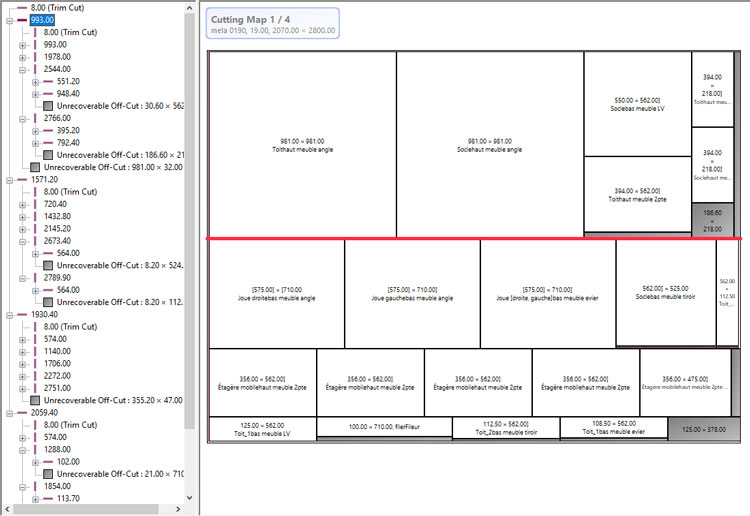 If you are operating a nesting manufacturing process, you will need a nesting optimisation solution. If your CAM software doesn't offer this, or it is too basic for your needs, add OptiNest. Again, this will integrate perfectly with PolyBoard.
Powerful optimisation easily fine tuned to your needs, plus bar code labelling ordered in the nested sequence and full sheet stock management and off cut stock re-integration.
We have more information here on the integration between PolyBoard, OptiNest and Maestro CAM software that comes with some machines.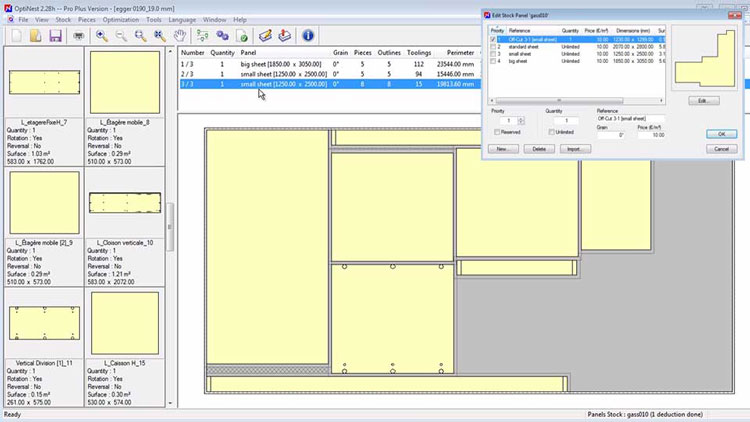 Click here for more information on nesting and 'point to point' configurations
Test project files
Click below to download sample PolyBoard project files that can be output with the fully activated version of the software. As well as the cut lists and plans, labels and other output, PolyBoard Pro PP generates the CNC files.
Look for the Xilog Plus folder for sample part by part .xxl files ready to load up (configured for the .pgm WinXiso converter). Xilog Maestro files also available on request (set up for the .pgmx XConverter).
Important: the .xxl files will load into Xilog, but they won't allow you to machine the parts. As part of the set up process, you would first need to adjust PolyBoard's post processor settings to match the tool path names specific to your machine.
Need a little extra support or advice?
The PolyBoard to SCM/Morbidelli CNC configuration works extremely well, but there's still an element of set up required. Often the Premium Support that comes with every order is enough to help you get up and running.
If not, we can arrange some set up support to make sure everything is working just right.
The real strength of this integration comes with PolyBoard's libraries of hardware and assembly details. As you design, you can very quickly drop in your manufacturing preferences which are automatically output ready for your machine.
These Quick Design libraries are available for immediate use, or you can tailor them to your own specifications. We offer a Library Set Up Service if you'd like us to do that for you.
Contact us to discuss your options and to arrange a PolyBoard demo