We are very happy to announce our new partnership with Intelligent Fixings.
We've been hearing great things from our software customers about their PEANUT cabinet connectors, so we have added the full range to PolyBoard's Quick Design libraries.
Some of the benefits of the PEANUT system:
Strong
Self-clamping
Fast and easy cabinet assembly
Allows for reassembly
Flush and invisible options
Works with nesting CNCs, side drilling machines and hand held router/jig
Glass fibre reinforced nylon
Hardware for all occasions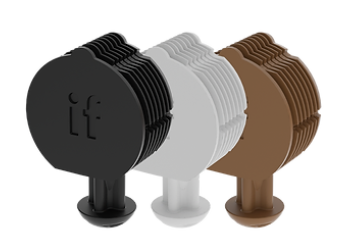 PEANUT 1
Requires only vertical machining so perfect for nesting CNCs, the PEANUT 1 sits flush with the material.
PEANUT 2
Works with both side drilling machines or a hand held router used in combination with a jig also supplier by Intelligent Fixings. Invisible too!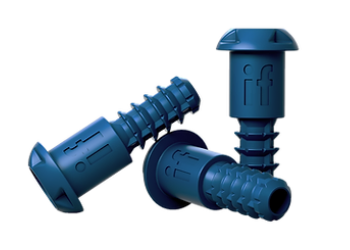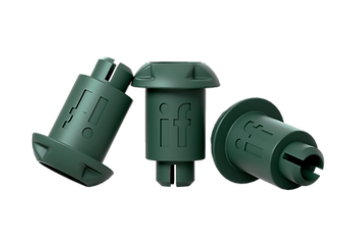 PEANUT 2 Short
This smaller version is well adapted to mitred joints and end to end connections.
PEANUT 3
It's a solid component so unlike the PEANUT 2 it isn't fixed in place with a screw. Used in conjunction with side drilling machines.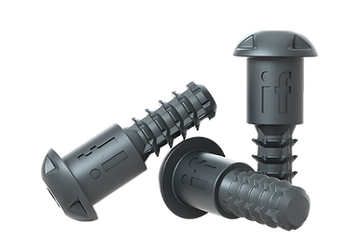 PEANUT set up in PolyBoard
The most efficient way to add hardware to your cabinets in PolyBoard is to use a Manufacturing Method. These are collections of style sheets that define your preferences for materials, drawer and door set up, edging and lots more…plus of course the hardware you like to use.
We've already set up these connectors, so just add the PEANUT to your preferred Manufacturing Method and apply with the click of a button to your projects. The machining details will be available automatically for your CNC, and displayed as well in the workshop plans.
These images show the PEANUT 1 in a PolyBoard cabinet (click to enlarge):
How to get started
Click on the link below to visit the Intelligent Fixings website for more details. This page lists PEANUT distributors for your region.
Starter packs are available that include the PEANUT cutter drill piece.
If you are new to PolyBoard, please contact our team to arrange an online demonstration of the software, we can include application of the PEANUT system at the same time.
The PEANUT series is built into PolyBoard's hardware libraries already, but we can offer advice to customers on usage via their complementary Premium Support subscription or in a 1-2-1 session.