CabinetPlan: professional furniture design service
We turn your project or your client's projects into PolyBoard designs completely ready for manufacture.
This includes instant access to all manufacturing output and great 3D presentations.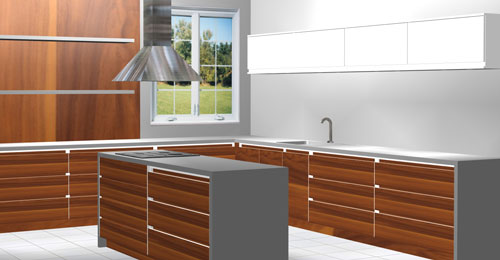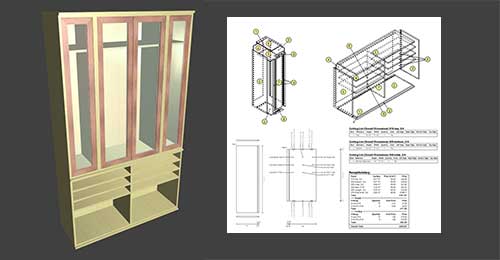 What you'll get with a CabinetPlan...

Complete personalised study of each project.

3D images of the project for you and your customer.

Working drawings in DXF and PDF formats, additional native CAM software formats available.
A complete design service for you or your business
Provided in 4 hour blocks to accommodate any design project, however simple or complex.

The CabinetPlan service was very convenient and well set up for what I needed.
Thanks to the way it works, we were able to discuss all the technical aspects of this furniture project.
I would definitely recommend it.
Samuel Giteau
Modular furniture project designed with the CabinetPlan Service

You don't have the time to learn to use PolyBoard

You need a fast and accurate way to get your project from concept to production

Just send us the sizes and specification of your project or the project you've received from your client

We'll set up the job in our PolyBoard furniture software and send you all the manufacturing documents
Get your project started with CabinetPlan today
Sold as a 4 hour support pack, or multiples thereof
Following payment, please send the details of your project. We may work with you in online sessions, or work on your project on your behalf, or a combination of the two.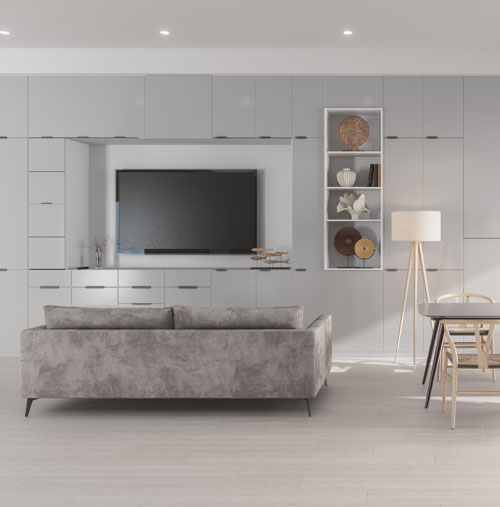 By purchasing the CabinetPlan service you commit to provide all necessary information to allow us to design your project and complete the service within a period of 2 months starting when you place your order. All design work is carried out with our PolyBoard software. We do not offer design support for any aspects of your project that cannot be accomplished using PolyBoard. This services includes a maximum of 4 hours of design support. We do not commit to finishing the project in this time. It may be necessary to order additional support or complete the project yourself.
By using this service, you agree to our terms and conditions detailed here.