Lippy Brenig
Philip Morrison Interiors
"I've just designed the wardrobes for 10 studio flats, all complicated and all with full cut lists and edging, in 90 minutes.
That's 2 minutes per wardrobe.
Anyone not using this software [PolyBoard] really should be."
Mark Blanco
Furniture manufacturer
"Using PolyBoard with OptiCut allows me to automate the creation of cut lists and cutting maps and also to conceptualise the project in 3D. I was also very pleased with the training I received from Wood Designer where I really came to understand PolyBoard's very advanced functions to create customised manufacturing methods. I would recommend the use of this software without hesitation."
Mark Nichols
The Cabinet Shop
"I found the design using PolyBoard easy as usual...but suffice to say it cut the process in half again."

This is brilliant software. It's really helped us a lot.
Matthew Moule
Acoustic GRG Products Ltd
Thank the entire team for providing trim carpenters a reasonably priced software that helps us do our job. I have been looking for software like this for years.
William Thomas
Historical Mouldings & Millwork
I am a start up woodworking business in the US. I love how your design software works.
Lucas Savage
Cabinet maker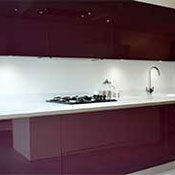 Welshpool Kitchen Company
"With PolyBoard we cut a kitchen out and put it all together in 2 days.
That would have been a 2 week job before."
CabinetFile user
"I never expected the project to turn out so amazing, but more importantly this easy. Due to this being my first project, I had to learn the PolyBoard features using the online resources, but I am busy with my second project now, which literally took me 1 hour (design entire bedroom) to complete."

It's wonderful to see that PolyBoard is so robust... Thanks! This software is fantastic!... this really helped out on my last job.
Ko Ohka
Furniture manufacturer, USA
PolyBoard is awesome! It let me visualize and and adjust my project before making a single cut. The tutorials on Wood Designer guided me through the design, measurement and cut-out phases. Ness, Stefan and the community of woodworkers answered all my questions in the web site forum.
Kurt Graustein
CabinetFile user
Great software.
Bob Coxhead
R J Coxhead Joinery Manufacturers
Greens Custom Carpentry
"This job came out well. Customer was delighted. I was glad to use PolyBoard to work everything out including runner holes as there were 9 drawers to make and fit. I'm using more and more functions of the software. Everything went together perfectly and the drawers run like a dream."
Marobag Romandie SA
"We appreciate the value of PolyBoard and are expanding its use across our business...you can quote us as a satisfied customer."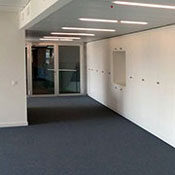 In just a few hours I managed to design on screen exactly the furniture I wanted to make...so bravo to your software, it really is great!!!
Patrick
Canada
I love building beautiful things and always wanted to find a good design software which is easy to use and fits my methods without having to bend them. I found PolyBoard a very well thought-out software and easy to use.
Frank Martin
Frank's Projects Ltd
BTW, PB [PolyBoard] rocks.
Novak
CabinetFile user
Peter Brown
P&S Furniture
"PolyBoard was great, I was able to give the client great presentation before I started any works. I was able to get the doors machined by my supplier and was able to fit to cabinets before they were painted, as the cutting list provided by PolyBoard was so accurate, no mistakes. Cheers"
Thierry Daizé
Professional furniture manufacturer
"I am now using OptiCut every single day. I really am very pleased with it."
Michal Lacko
Cabinet maker
"In summary, a good grip of PolyBoard and use of sub-methods (box construction, materials used, sub-method for edges, drawers and hardware settings) allowed me to build some quality bespoke furniture while remaining competitive on price."