How to combine StairDesigner with your CNC machine
How to combine StairDesigner with your CNC machine
If you manufacture with a CNC machine, or are planning to, compatibility of our design software with your router is often going to be the first question in your mind.
StairDesigner is compatible with all CNC software, we offer a 100% money back guarantee with that*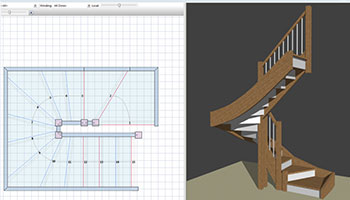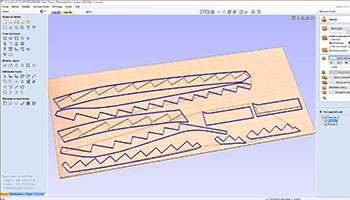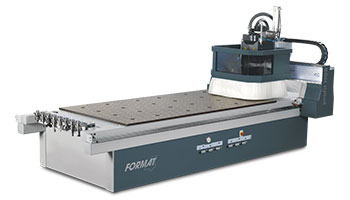 StairDesigner will integrate with any CNC machine
You'll be able to design fast and reliably in StairDesigner, then automate output of all parts. Generate the machine code to run your CNC in minutes for error free stair projects.
There are 2 ways the integration can work…
1. Built in post processor available
StairDesigner Pro PP includes a range of brand specific post processors to automate the integration with your CNC:
Biesse (CIX and CID files/bSolid and BiesseWorks)
Homag (MPR/woodWOP)
SCM and Morbidelli (XXL and XCS files/Xilog Plus and Maestro)
Felder, Vitap, Busellato and Brema (TCN/TpaCAD)
Format4 – (F4G/F4®Integrate)
Holz-her etc (HOP/NC-HOPS)
Select the post processor to match your CAM software/CNC configuration. StairDesigner outputs in your own native file format for the best automation possible.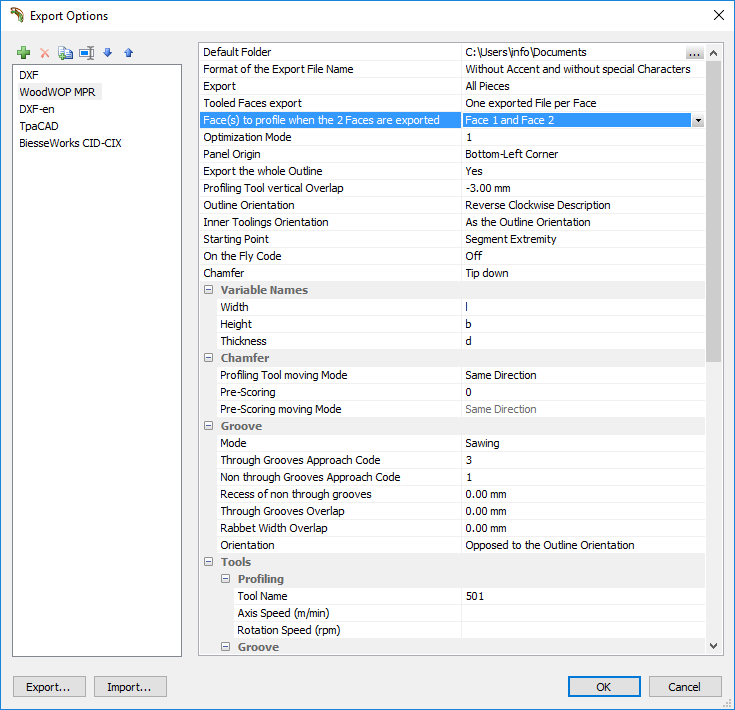 The fastest way to generate the machine code to run your CNC.
You can configure the settings of each post processor to match your production methods exactly.
2. Integration through intermediate CAM software
Use StairDesigner's DXF post processor to output clean layered files of all part shapes and assembly details. If your CAM software accepts DXF files (they all do), the integration will work.
StairDesigner Pro PP outputs DXF files which are loaded into the CAM software that comes with your machine. If you are in the process of buying a router, you will need to check if it comes with CAM software. If not, we can recommend some good options.
StairDesigner's DXF files are layered, with each layer referencing a specific tool path.
The CAM software will interpret this information and generate the machine code to actually run the CNC.
StairDesigner's DXF post processor comes with a huge range of customisations that allows you to fine tune the output to your exact production methods.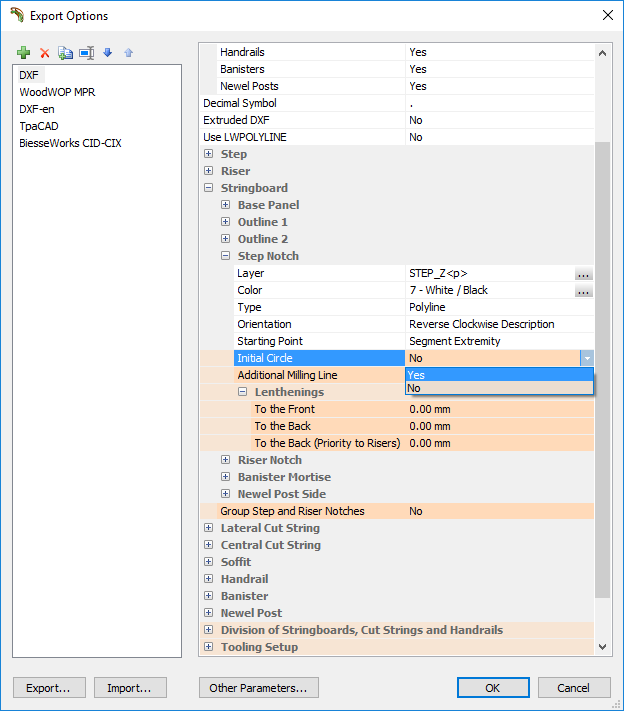 The complete process from design in StairDesigner through to manufacturing on your CNC is very fast and reliable. Finished design to cutting of even large projects can be achieved in under five minutes and is largely automatic.
You'll experience major time and money savings compared with design by hand or CAD then manual part by part input of the job into your CNC's CAM software.
Below are just some of the CAM software and CNC brands being used alongside StairDesigner right now…
| | | | |
| --- | --- | --- | --- |
| Homag/Weeke | Alphacam | Autodesk | ShotBot |
| Masterwood | Biesse | Felder | Busellato/Casadei |
| VCarve Pro | Thermwood | SCM/Morbidelli | Powell CNC |
| Artcam | Laguna | LazyCam/Mach | Vitap |
| Enroute | NC-HOPS | Brema | Direct import from China |
| TYPE EDIT | GannoMAT | ProgeCAD | Aspire |
Do I need anything else for nesting CNC machines?
Many CAM software solutions include a nesting module. VCarve has good basic nesting capability for example, Alphacam offers the ability to nest too.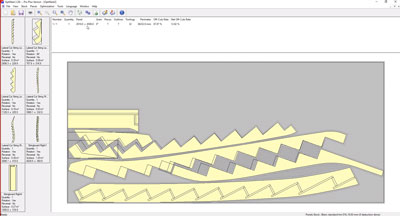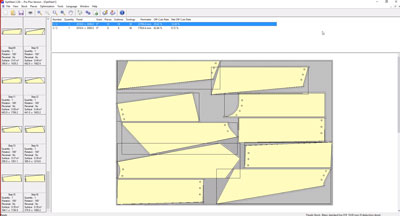 We have more information here on the differences between point to point and nesting machines.
Test StairDesigner output with your CNC
You can download below test files of a stair project and load them into your CAM software.
The StairDesigner project file, cut list and plans are also included. But what you need to test with your CNC are the relevant part by part CNC files.
Please note, for the integration to work in full, StairDesigner's post processor parameters will need to be set to correspond to your machine's tooling specifications. However, you will be able to confirm the files load successfully into your CAM software.
Please consider a complementary screen sharing session with us if you would like to confirm the compatibility of your CAM software and machine with StairDesigner.
Contact us to request a compatibility test
StairDesigner pricing and sales information
*StairDesigner outputs drawings of each part in an industry standard output (DXF) accepted by all CNC software. The CNC software is responsible for interpretation of these drawings and running the CNC machine.