If you've got a CNC machine, or you're planning to buy one, your choice of design software will be based not just on the quality of the software but also on it's ability to work with your machine. In fact, that's the first question we normally get asked.
PolyBoard is compatible with all CNC software, we offer a 100% money back guarantee with that*
PolyBoard will work with any CNC machine
Once set up, all the manufacturing details of your design, including drilling placements for your hardware, can be sent automatically to your CNC. The result is 100% accurate machined parts to make assembly incredibly fast, easy and error free.
"I'm very satisfied with PolyBoard, it integrates perfectly with my CNC machine. Manufacturing has become simpler and much faster using [PolyBoard's] manufacturing methods and sub-methods. This immediately allowed me to output work for my clients much faster."

Bertrand Gass, owner of the Gass Workshop
(PolyBoard Pro PP + OptiNest + Biesse CNC)
Video overview of your CNC integration options
Please note, a specific NC-HOPS post processor for Holz-her and other machines is also available but not shown in the video.
The exact configuration of each post processor is also continually being updated, so the parameters in the latest version of the software may not match exactly.
There are two main types of configuration depending on machine
1. Built in post processor available
For some of the major CNC brands we have created a specific post processor that outputs files for the machine's CAM software in its native file format, for example MPR files for woodWOP/Homag, CIX or CID files for bSolid/Biesse, TCN files for TpaCAD/Felder, XXL files for Xilog/SCM, or HOP files for NC-HOPS/Holz-her and others.
This is ready to load into the CAM software for immediate output of the machine code. There is no extra processing to be done in the CAM software, all parameters and tool paths are already included.
The configuration of each of these post processors is highly customisable within PolyBoard to match your specific production method. The integration is seamless and very fast.
2. Integration through intermediate CAM software
There are 100s if not 1000s of CNC manufacturers worldwide. If your machine is not one of those for which we have a specific post processor, PolyBoard outputs layered DXF files of each part that you load into a CAM software. These files will provide the geometry which can be processed in a CAM program to create the GCode to run your machine. Again, the DXF output can be fine tuned to the exact requirements of the CAM program you are running.
The whole process is highly automated and takes only a minute or two to process through the CAM software and output the complete machine code to run your CNC. In fact, many integrations using our DXF post processor are now comparable in speed and performance with a brand specific post processor.
If you already have a machine, in all likelihood you will already have CAM software. If you're planning to buy a machine and it isn't supplied with this software, we can advise you on a good option.
More information on this CAM set up (for machines run on GCode, file extensions will vary)
We also have extra details here on Alphacam and Vectric VCarve Pro/Aspire
Here's a list of some of the well known routers and CAM software solutions set up this way and working with PolyBoard right now…
| | | | |
| --- | --- | --- | --- |
| Masterwood | Alphacam | ShotBot | Busellato/Casedei |
| VCarve Pro | Laguna | Autodesk | Powell CNC |
| Enroute | CamBam | Thermwood | Multicam |
| Artcam | Giben | LazyCam/Mach | Direct import from China |
| ProgeCAD | GannoMAT | TYPE EDIT | Aspire |
As well as 3-axis CNCs, PolyBoard is also able to output the data to run 4 and 5-axis machines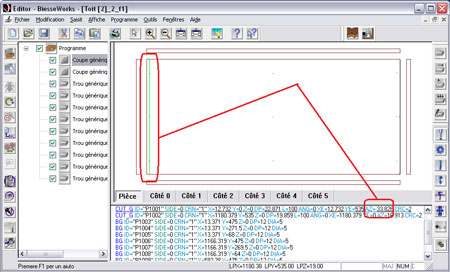 Cannot find your exact set up?
Don't worry, this is just a small selection of all the brands and suppliers. As long as your CAM software accepts DXF files (they all do!) PolyBoard will work with your machine.
If you don't have a machine yet, you will need CAM software to run it. Please ask if you would like a recommendation.
Would you like more reassurance before going ahead?
Download our part by part test files and load them into your CAM software.
Please note, to complete the set up, PolyBoard's output parameters will need to be configured to match your machine, in particular the numbers or reference of the tools set up on your CNC. So with this test you won't be able to cut and machine in full, but you will be able to check the files load successfully to your CNC / CAM interface.
We also offer online screen sharing sessions to confirm compatibility. This is a good opportunity to discuss the integration and set up for your specific production process, along with everything from tools to optimisation to hardware options.
Contact us to request a compatibility test
PolyBoard pricing and sales information
*PolyBoard outputs drawings of each part in an industry standard output (DXF) accepted by all CNC software. The CNC software is responsible for interpretation of these drawings and running the CNC machine.