3D stair renders
Examples of the 3D stair rendering possibilities within StairDesigner. Many of these models are available within the software's Quick Design libraries for easy download and use.
Click on an image to enlarge.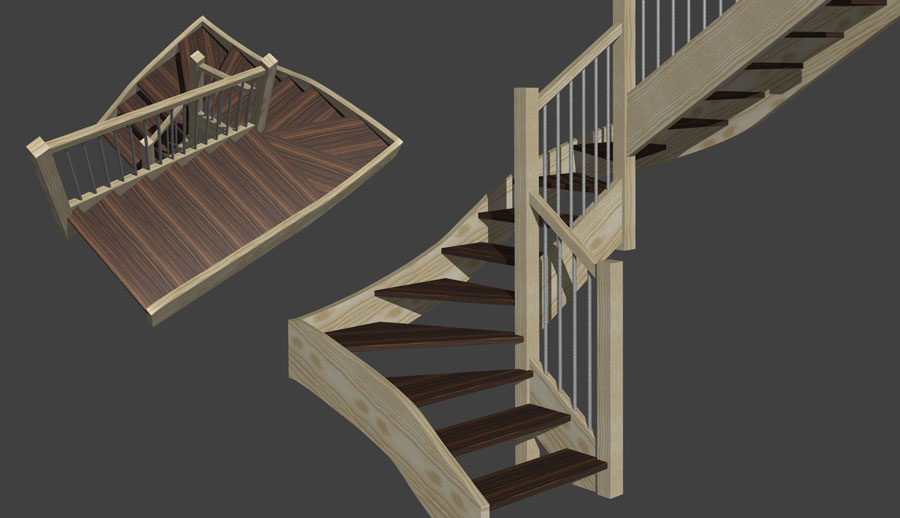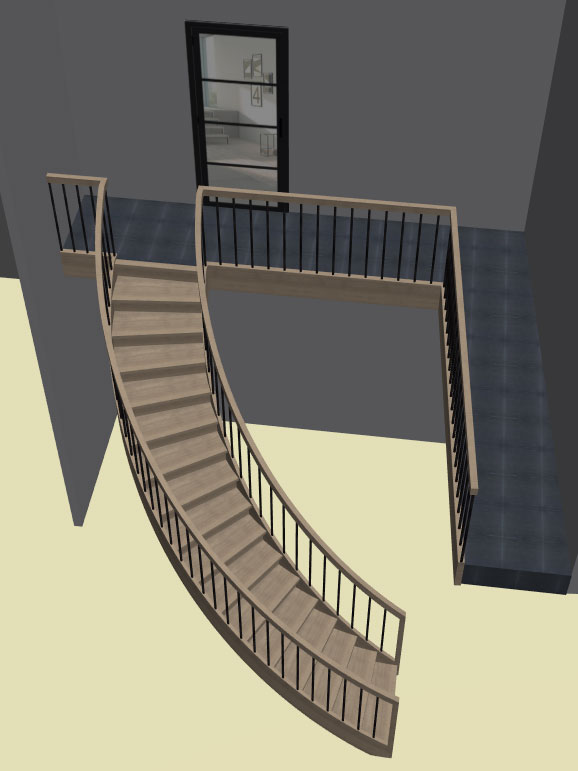 To view your design or one of our models in 3D, just click on the 3D icon in the toolbar.
As you design your 3D render will be updated dynamically and in real time.
Please refer to the StairDesigner Help Centre resources for more information.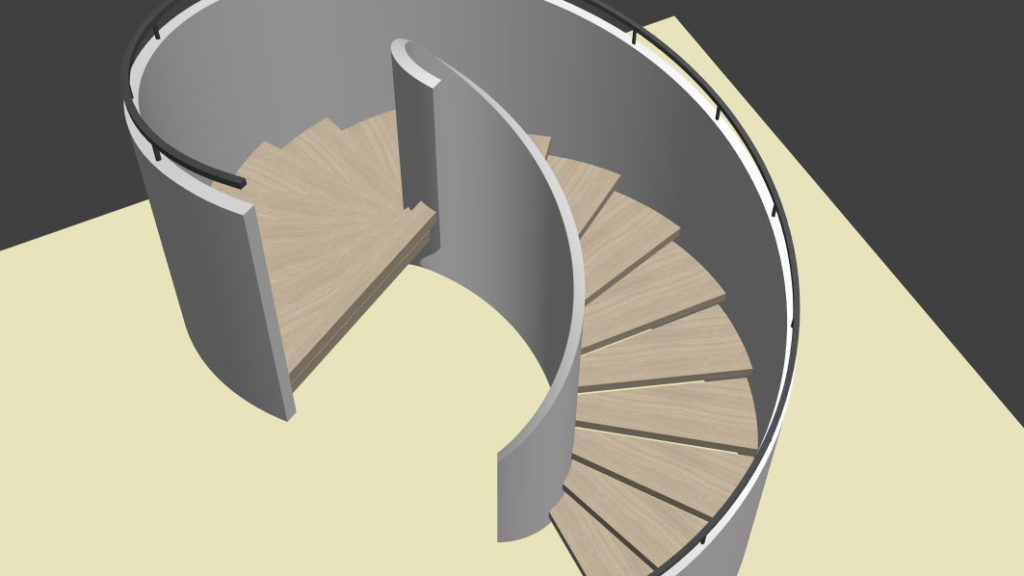 You can also view your projects in wireframe and make parts transparent to assess the construction details.
And because StairDesigner is parametric, when you resize your project all component parts will automatically resize too.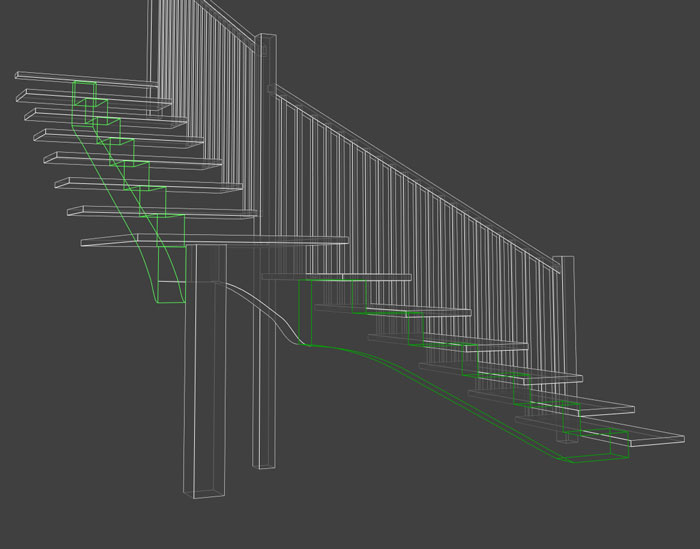 We've got many more StairDesigner models in the software's Quick Design libraries, with lots more on the way all the time…
Half turn with winders
Quarter turn two floors
Metal helicoidal
Quarter turn metal and glass winders
Metal with platform
Half turn curved
Half turn string on string
Variable width start
Quarter turn straight string
Quarter turn with landing
Central cut string
Three quarter turn with winders
If you don't see what you need, ask on the forum and we'll create a stair model for you.
If you own the paid version of StairDesigner, modify the model to your own requirements then output the manufacturing documents. If you are testing the software, all models can be opened and modified in the free version.