ERP export
As you design, PolyBoard's internal cost and materials report is dynamically updated. It's possible to set a material cost for all your materials used, and also for all hardware (in this case a total hardware cost or split across the fitting itself and machining cost). You can build in %s for labour costs and add additional indirect costs too if required.
More details on PolyBoard cost and materials report can be found here
However, if you need to go further PolyBoard furniture design software offers ERP export functionality. An ERP or Enterprise Resource Planning system offers integrated management of a whole range of business processes, including order processing for example.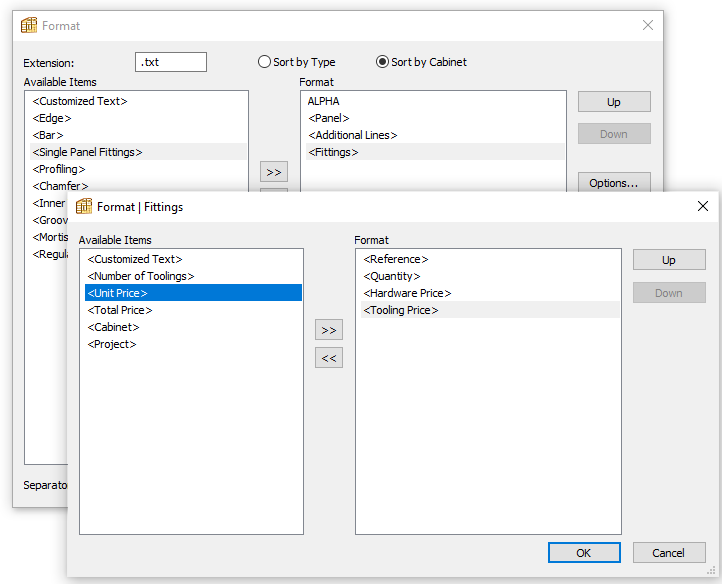 PolyBoard's ERP export is not dedicated to a specific ERP system as it exports a totally configurable quantitative file that can be linked to any professional ERP system. The file format can be adjusted e.g. txt or csv.
The screen shot above illustrates the ERP export settings, including main items, and optional data for each item. This makes it very easy to incorporate the cutting list, hardware and other key information into a wider ERP system.
The ERP export feature (both the export itself and the settings) is accessed via the Cutting List menu: